Customer service:400-1760-789
ADD:No. 11, Kaisan Road, Hi-tech Industrial Park, Tangshan, Hebei
Marketing Center:+86 315-5923167 5923170
Engineering Department:+86 315-3812999
Administration Department:+86 315-5923161
Fax:+86 315-5934590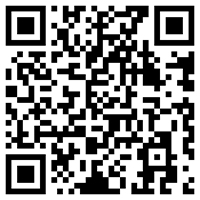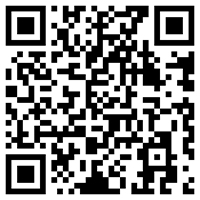 Breaking news!! Phase IV converter project successfully signed between Boye Group and Vietnam Hoa Phat Hai Duong Steel Joint Stock Co.,Ltd
Heartiest celebration!! Boye Group signed the contract of phase IV converter project (engineering, shipment, erection, commissioning) with Vietnam Hoa Phat Hai Duong Steel Joint Stock Co.Ltd in May,2020.
This system is the phase IV converter project. During this phase, a 45t top blown converter with nominal capacity, a 45t LF ladle refining furnace, argon blowing station and supporting utility and auxiliary facilities will be built. After completion, the workshop will be equipped with four 45t converters, two 45t LF ladle refining furnaces, one R8m three-machine three-strand arc billet caster, three R8m four-machine four-strand arc billet casters, and the final annual output reaches about 3 million tons of steel-making continuous casting and rolling system.
Globlization development is the consistent development strategy of Boye group. Vietnam is important nod of China's one belt, one road initiative, especially the maritime Silk Road. Vietnam's share in economic and trade relations between China and Southeast Asia is rising. One belt, one road, one belt, one road, is being built up. With the rapid development of the global steel industry structure, the acceleration of international capacity cooperation and the implementation of the "one belt and one way" initiative, Boye Group has actively integrated into international and open cooperation, and utilized the perfect knowledge system accumulated by our iron and steel industry in the rapid development process and the project experience and advanced technology and equipment of Boye Group's rich and rich project, and built the infrastructure for the "one belt and one road" along the line. The new capacity required provides core technology and system solutions with international competitiveness.
Boye Group has established cooperative service relationship with Vietnam Hoa Phat Hai Duong Steel Joint Stock Co.,Ltd since 2008. Including Phase I, II, III converter, steel making, caster, and utilities system are contracted by our company. With its advanced, reliable and efficient are significantly higher than other similar systems. It has greatly influenced overseas. As a long-term excellent partner of Vietnam Hoa Phat Hai Duong Steel Joint Stock Co.,Ltd, the 4 × converter system of Vietnam Hoa Phat will surely complete the delivery with quality, quantity and time.
Boye Group, as an overall solution expert and the preferred full life cycle engineering technology service provider for customers, adheres to the "going out" strategy and accelerates the realization of "re entrepreneurship and re-promotion" of its main business! Actively explore overseas market, lead China's intelligent, efficient and green equipment manufacturing, and become a new force for overseas international market!