Customer service:400-1760-789
ADD:No. 11, Kaisan Road, Hi-tech Industrial Park, Tangshan, Hebei
Marketing Center:+86 315-5923167 5923170
Engineering Department:+86 315-3812999
Administration Department:+86 315-5923161
Fax:+86 315-5934590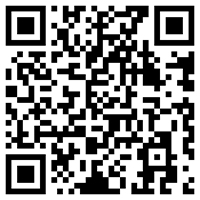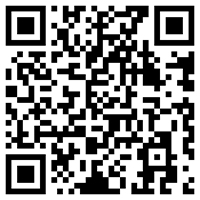 [Boye group] warmly celebrates the success of one hot commissioning of "one r8m eight machine eight strand caster" of Fujian * * * Co., Ltd
[Boye group] warmly celebrates the success of one hot commissioning of "one r8m eight machine eight strand caster" of Fujian * * * Co., Ltd
Two hundred and one thousand nine hundred and three
Warmly celebrate the successful hot commissioning of "one r8m 8-machine 8-strand caster" of Fujian * * * Co., Ltd. contracted by Boye group at 11:58 a.m. on March 13, 2019!
The technological process and equipment configuration of the caster production line can realize the energy-saving production of hot delivery and direct rolling. It fully conforms to the concept of high starting point, high standard and high efficiency. It is a modern continuous casting production line with high technology content, good economic benefit, low resource energy consumption and full play of human resource advantages.
The caster mainly produces 165mmx165mm billets with a fixed length of 6-12M. The steel grades cover carbon structural steel and low alloy steel. The designed casting speed is 3.0-3.2m/min, and the maximum production capacity of the caster is 2.3 million tons of qualified billets. In order to meet the production requirements, the casting machine adopts the whole process non oxidation protection pouring mode, rapid change of tundish, mould liquid level detection and control system, mould electromagnetic stirring (reservation), intelligent automatic water distribution system, continuous straightening technology, hydraulic shear technology, etc. by measuring the parameters such as molten steel temperature, secondary cooling zone billet temperature and tension straightening zone billet temperature, etc The cooling parameters of the secondary cooling zone are calculated by the cooling mathematical model of the secondary cooling zone in Bozhou smelter, and the water quantity and distribution of the cooling water in the secondary cooling zone are adjusted in time to ensure that the temperature of the billet output tension leveler is not lower than 980 ℃. In addition, the billet transportation time and temperature drop can be greatly reduced by the hydraulic shear and the roller table with frequency conversion speed regulation (the maximum speed is 90m / min). In addition, the hot roller table area is equipped with The electric heating soaking device can heat the billet with unqualified temperature in time, which provides a solid guarantee for the hot delivery and direct rolling production line.
The successful hot commissioning of this project is another technological breakthrough in the development history of Boye group. Facing the future, Boye group adheres to the enterprise mission of "creating value with science and technology, serving customers with integrity", and is continuously improving its competitiveness in accordance with the strategic positioning of "the leading steel engineering technology service provider in China, the overall solution expert, and the life cycle engineering technology service group preferred by customers", In order to realize the high efficiency, intelligence and green of intelligent equipment, we will create greater value.