Customer service:400-1760-789
ADD:No. 11, Kaisan Road, Hi-tech Industrial Park, Tangshan, Hebei
Marketing Center:+86 315-5923167 5923170
Engineering Department:+86 315-3812999
Administration Department:+86 315-5923161
Fax:+86 315-5934590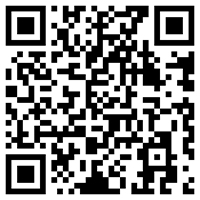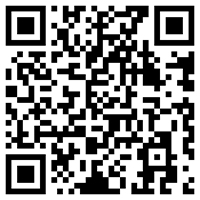 Boye group warmly celebrates the success of one hot commissioning of three dedusting projects in converter workshop of Vietnam ocean Hefa Steel Co., Ltd
Boye group warmly celebrates the success of one hot commissioning of three dedusting projects in converter workshop of Vietnam ocean Hefa Steel Co., Ltd
Twenty million one hundred and ninety thousand four hundred and six
Warmly celebrate the successful hot commissioning of three dedusting projects of converter workshop of Vietnam ocean and Steel Co., Ltd. undertaken by Boye group at 13:28 p.m. on April 6, 2019!
Boye group undertakes a series of work from the design, equipment supply, installation and commissioning of the whole dedusting system. The designed air volume of the dedusting system is 1 million cubic meters per hour. The large-scale low-pressure pulse bag type deduster is used as the flue gas treatment equipment, and the filtering area is more than 17000 square meters.
In the design process of charging span three roof covers and corresponding pipe network in converter workshop, our technicians used CFD software to conduct a large number of flow field simulation tests to ensure that the resistance of each pipe network is balanced and the system resistance is low, so as to achieve the purpose of energy saving. In order to overcome the difficulties of the site conditions, the design scheme of double row injection of ultra wide dust chamber and the guide device designed by CFD flow field simulation are adopted, so that the uniform resistance of flue gas distribution in each dust chamber is small. According to the different states of three converters, the dedusting system can automatically adjust the opening and closing states of the two valves of the corresponding combined roof cover and the rotation speed of the dedusting fan, so that the energy consumption of the dedusting system can be reduced as much as possible when it meets the dedusting requirements. After the hot test, the whole dedusting system achieves the expected design function and technical indicators!
The successful hot commissioning of this project is another effort of Boye group to solve increasingly stringent environmental protection requirements for customers. Over the years, our company has followed the national policy, grasped the pulse of the times, and actively adjusted the enterprise development strategy according to the future development requirements of the steel industry to meet the future environmental protection and intelligent equipment needs of the steel industry. Our company has made full use of its increasingly perfect technology R & D strength, committed to the R & D and innovation of China's intelligent equipment technology, and has won more than 100 national patents. As the whole solution expert of the leading steel engineering technology service provider in China and the first choice of customers, the whole life cycle engineering service group has realized the high efficiency, intelligence and green of intelligent equipment.
Boye group
April 6, 2019