Customer service:400-1760-789
ADD:No. 11, Kaisan Road, Hi-tech Industrial Park, Tangshan, Hebei
Marketing Center:+86 315-5923167 5923170
Engineering Department:+86 315-3812999
Administration Department:+86 315-5923161
Fax:+86 315-5934590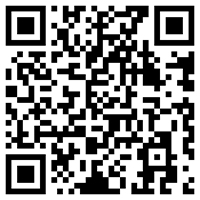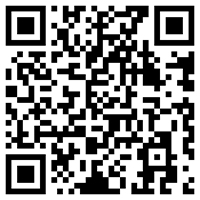 [Boye group] "converter three times dedusting project" hot commissioning successful! Twenty million one hundred and ninety thousand four hundred and seventeen
[Boye group] "converter three times dedusting project" hot commissioning successful! Twenty million one hundred and ninety thousand four hundred and seventeen
Warmly celebrate the success of one hot commissioning of three dedusting projects of converter of * * * Co., Ltd., which is designed, supplied and installed by Boye group!
In the process of converter iron mixing and converting, some flue gas in the owner's steelmaking workshop cannot be collected by the primary and secondary dedusting, overflowing and spreading in the whole workshop, and red smoke often overflows from the exhaust window at the top of the workshop, which greatly endangers the health of the workers on site and has a bad impact on the surrounding environment. The new converter tertiary system has carried out all aspects of the dust in the converter workshop Government.
Due to the limited site, there is only a 19m × 70m open space outside the converter workshop, which also needs to leave a road for the gate of the workshop. In view of this situation, combined with the civil engineering specialty, our company has carried out non-standard design for the deduster station building, and left the road space on the basis of making full use of the space in the site.
The whole dust remover adopts the low-pressure pulse bag type dust remover, the processing air volume is 1200000m3 / h, the filtering area is 25000m2, the filtering air speed is 0.8m/min, the filter bag adopts the film covered filter material, the dust removal fan adopts the high-pressure frequency conversion speed regulation, and automatically adjusts the fan speed according to the working conditions of each smoke hood on site, which plays the role of energy saving. Due to the large filtering area of the dust remover, due to the limitation of the site width, it is impossible to use two sets of double row dust remover arranged in parallel. Therefore, the design of single set of double row large ash hopper dust remover is adopted, and the air inlet of the ash hopper adopts the deflector to make the flue gas uniform. Refer to CFD flow field analysis to design the opening size of the upper box blowing pipe to ensure the distribution of compressed air for each bag is uniform. The ash cleaning system adopts the off-line ash cleaning mode, and the pulse valve adopts the 3-inch submerged pulse valve, with the valve disc life reaching more than one million times. The overall shell of the precipitator is made of profiled plate, the column and frame are made of H-shaped steel, and the overall structural design conforms to the relevant standards of the bag precipitator. The control system adopts Siemens S7-300 series PLC, equipped with upper computer as HMI operation interface, with differential pressure, timing and manual cleaning functions.
The successful hot test of the dedusting system shows the design, manufacture and implementation ability of Boye group in large bag filter. It is another masterpiece of Boye group to achieve ultra-low emission task in steel industry!
Boye group
April 17, 2019