Customer service:400-1760-789
ADD:No. 11, Kaisan Road, Hi-tech Industrial Park, Tangshan, Hebei
Marketing Center:+86 315-5923167 5923170
Engineering Department:+86 315-3812999
Administration Department:+86 315-5923161
Fax:+86 315-5934590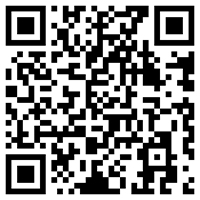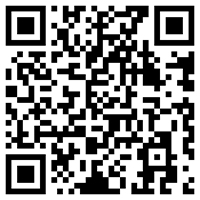 [Boye group] warmly celebrates the success of a hot commissioning of "3 × converter new og dedusting system" of * * * Co., Ltd
[Boye group] warmly celebrates the success of a hot commissioning of "3 × converter new og dedusting system" of * * * Co., Ltd
Twenty million one hundred and ninety thousand four hundred and seventeen
Warmly celebrate the success of a hot test run of the new og dedusting system of 3 × converter of * * * Co., Ltd. designed and supplied by Boye group!
Before the transformation, the owner's primary dedusting system of 3 × converter was the traditional og system of "two Wen three de" with low dedusting and dewatering efficiency and high resistance, which could not meet the current national environmental protection requirements. Because the RD venturi in the second paper uses the "rice grain" valve plate, the flue gas distribution is uneven, the atomization effect of the nozzle is not good, and it is easy to block and needs to be cleaned by nitrogen poke needle, so the overall stable dust removal efficiency cannot be achieved.
The new og dedusting process is adopted for the primary dedusting of the transformed 3 × converter, and the core equipment combination is "two-stage high-efficiency evaporation spray tower + RSW annular seam venturi + 90 degree elbow dehydrator + composite leaf rotating dehydration tower". Compared with the traditional og overflow venturi, the two-stage scrubber not only reduces the system resistance, but also improves the efficiency of cooling and preliminary dust removal. The annular venturi is driven by servo hydraulic system, and the opening of Venturi can be adjusted according to different working conditions of converter, so as to achieve the best dust removal efficiency. The compound vane type dehydration tower solves the problem that the traditional og adopts the wire mesh dehydration tower which is easy to block before, and maintains the good dehydration efficiency. At present, the operation of the equipment is stable, the emission effect is good, and the expected goal of the transformation has been achieved!
As this project is a renovation project, the space of the original converter platform is limited. Through targeted design, our company has made a reasonable layout of the new og equipment, avoided the modification of the converter platform to the maximum extent, reduced the basic investment of the owner, and created favorable conditions for shortening the overall renovation period.
The successful commissioning of the new og dedusting system of converter lies in the targeted dedusting process design and reasonable layout, which shows the ability of Boye group in dedusting, structure, hydraulic, electrical and instrument multi-disciplinary collaborative design. Boye group is confident to provide customers with first-class solutions in the field of energy conservation and emission reduction!
Boye group
April 17, 2019