Customer service:400-1760-789
ADD:No. 11, Kaisan Road, Hi-tech Industrial Park, Tangshan, Hebei
Marketing Center:+86 315-5923167 5923170
Engineering Department:+86 315-3812999
Administration Department:+86 315-5923161
Fax:+86 315-5934590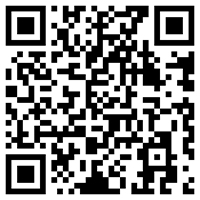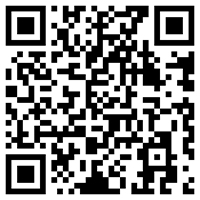 Boye group] warmly celebrate the success of one hot commissioning of a R9m seven machine seven flow caster project of XXX Co., Ltd
Boye group] warmly celebrate the success of one hot commissioning of a R9m seven machine seven flow caster project of XXX Co., Ltd
Twenty million one hundred and ninety thousand seven hundred and twenty-three
Warmly celebrate the successful hot commissioning of a R9m seven machine seven flow caster upgrading project of XXX Co., Ltd. contracted by Boye group at 06:16 on July 23, 2019!
The transformation of the project lasted for 30 days. The original six machine six flow caster was upgraded to seven machine seven flow caster. The product section that the caster can produce is 165mm × 165mm, and the designed average pulling speed is 3.2-3.6m/min. The main types of steel produced include carbon structural steel, hot-rolled wire rod for prestressed concrete, hot-rolled wire rod for prestressed steel strand, electrode steel, etc.
Under the premise of meeting the production process requirements, the continuous caster upgrading project makes full use of the existing equipment and facilities. By optimizing the design scheme and reasonably formulating the construction scheme, it not only shortens the production stop time for customers, but also saves the investment cost, greatly improves the efficiency and efficiency, and wins the full trust and praise of customers! Once again, we have made gratifying achievements in the industry.
Boye people always adhere to the spirit of "no delay in a day, no slack in a day". In the current era of rapid economic development, no matter what we do is to strive for speed and quality, to ensure the speed, to ensure the efficiency, to have the efficiency, to have the benefit.
Boye group has fully proven continuous casting technology in production practice, covering all kinds of casting section casters such as square billet, round billet, rectangular billet, irregular billet, slab continuous casting, etc., as well as full arc, straight arc and all kinds of caster models, which can meet the needs of different customers and truly achieve "customized".
The 30 day hot test of the project is successful, 38 days ahead of the expected hot test date, creating another miracle of liboye group in the "speed era". It has been proved that Boye group is the best partner of iron and steel industry. Do you want high pull speed? Do you want benefits? Boye group will be your best partner!
Tangshan Bohai metallurgy (Group) Co., Ltd
July 23, 2019