Customer service:400-1760-789
ADD:No. 11, Kaisan Road, Hi-tech Industrial Park, Tangshan, Hebei
Marketing Center:+86 315-5923167 5923170
Engineering Department:+86 315-3812999
Administration Department:+86 315-5923161
Fax:+86 315-5934590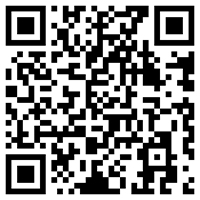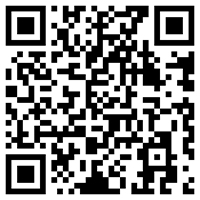 Boye Group wishes you a happy New Year
Goodbye 2019, don't rush and catch up;
Hello 2020, embrace vision and expectation!
In the new year, may all the good things come as scheduled!
Rat year is great
HAPPY 2020'S NEW YEAR
Looking forward to the future, there is a long way to go, and we are 100 times confident. 2020 is the key point in the development history of Boye group. Under the leadership of the group's board of directors, we should not forget our original mind and mission, continue to vigorously carry forward the simple and profound enterprise spirit of "no delay in one day, no slack in one day", forge ahead and start a new situation bravely, and make new and greater contributions to building a better and powerful new Boye!
In 2020, we will continue to focus on scientific and technological innovation, and continue to strengthen the industry-leading core process technology products, green environmental protection technology products, core equipment capabilities, intelligent manufacturing capabilities and system integration capabilities. Focus on structural adjustment, upgrade green manufacturing, intelligent equipment, new processes, new processes, new materials and new manufacturing methods, and lead China's metallurgy to a higher level with core technologies such as high-efficiency continuous casting and intelligent unmanned operation platform. In the era of intelligence, we will take big data as our strategic direction, accelerate the deep integration of intelligent big data into the metallurgical industry, create new values for the industrial and economic development, continue to innovate and lead the future.
Facing the future, Bohai metallurgical adheres to the practice of "creating value with science and technology, serving customers with integrity""According to the strategic positioning of "the leading steel engineering technology service provider in China, the overall solution expert, and the customer's preferred full life cycle engineering technology service group", we are constantly improving our competitiveness and creating greater value for the realization of the high efficiency, intelligence and green of intelligent equipment.
This is the earnest expectation, the mission entrustment, is the goal request. All Boye people should not slack off or hesitate to start again.
Opportunities contain brilliance and innovation makes great achievements. A new year opens up new hopes, and a new journey carries new dreams. Standing on the starting point of the new year, do not forget the original mind, remember the mission, strive to move forward, step by step write a new chapter of Boye group! Wish every Boye people to achieve better in their struggle, wish Boye group to create a more brilliant future in our common struggle!
Happy new year 2020
I sincerely appreciate the understanding and support of friends from all walks of life and the hard work of cadres and staff. Finally, I sincerely wish friends from all walks of life, cadres, workers and their families all the best in the new year!
Tangshan Bohai metallurgy (Group) Co., Ltd
December 31, 2019