Customer service:400-1760-789
ADD:No. 11, Kaisan Road, Hi-tech Industrial Park, Tangshan, Hebei
Marketing Center:+86 315-5923167 5923170
Engineering Department:+86 315-3812999
Administration Department:+86 315-5923161
Fax:+86 315-5934590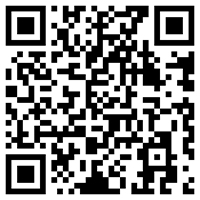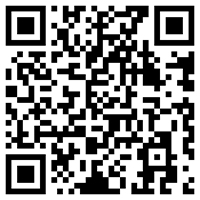 solidarity grateful BYM --- Tangshan Bohai Metallurgical Equipment Co., Ltd. annual employee Outward Bound in 2014
solidarity grateful BYM
---Tangshan Bohai Metallurgical Equipment Co., Ltd. annual employee Outward Bound in 2014
  To further melting team, challenge ourselves, improve team cohesion and collaboration, while celebrating the 11th Anniversary of the company, Tangshan Bohai Metallurgical Equipment Co., Ltd. carry out a two-day outdoor development training of staff during 2014 7 17 - July 18, 2014, expand training successfully undertaken and completedin a tight ,reasonable arrangements .
  The expansion of training held in the beautiful scenery and a pleasant climate seaside named NaiDaihe . Outward Bound is set to shape the team dynamic, promote the training process organization constantly growing value-added, designed a modern team needs to design a set of outdoor experiential simulation training. Training team after the formation, integration, standardized and mature four stages, according to the Bohai metallurgical enterprise culture of the "people-oriented honesty , good governance", were named as the "team" and "trust " " exquisite ", where " team" from the "people-oriented" , "trust " from the "honest ", " exquisite" from "good governance."
  The three teams conducted a total of 11 projects with a trust and harmony atmosphere , recreation projects, such as coordination circle, three tug of war, competitive projects such as water dragons, inspirational, scaled new heights, the Normandy landing, Team projects such as confidence fell back, management puzzle, isolated island to survive, life journey, BYM aircraft carrier. The "trust fall back" makes employees get a strong sense of trust for how important is the team! Whether responsibility is importantfor a team to achieve success! "Scale the heights" requires that each member must audacious, dare to challenge, encourage each other, to overcome fear, mutual cooperation, personal success must be based on the efforts of other team members and co-supported basis; "Normandy" required Each team has a strong ability; "management jigsaw puzzle", "island survival" reflects a high level of enterprises, middle, primary duties and responsibilities of the role in the implementation process of results; large sand sculpture project "BYM aircraft carrier" reflects Creativity and Cooperation in the infinite capacity of the team; "journey of life" make us to realize that all employees profound "gratitude" precious, strongly shook the participating employee's soul!
  "Team" "trust " " exquisite " comparably strength with different, but we are not only assessed by athletics.In the process, participating members harvest and reflection,thinking of previous work Style and behavior patterns brought obstacles to their work, upload issued distortion has brought what kind of impact to the execution? Through this expansion of training, " team" "trust " " exquisite" saw the team's strengths and weaknesses, but also felt the importance of cooperation and communication, which laid a good foundation for future work. BYM practice and training staff in learning, change in experiential, and benefit a lot,with more insights on life. In the experience of the trust, dedication, cooperation, courage, innovation, responsibility and the joy of success after execution , everyone deeply felt the spirit of essence "responsibility, cooperation, trust, execution, communication". Employees work under intense pressure, close to the sea, experience nature, relaxing, to improve efficiency, mobilize the enthusiasm and motivationfor the future, better returns a solid foundation to the company.
  Staff of Tangshan Bohai Metallurgical Equipment Co., Ltd. will create a military-like team, to create an unparalleled morale in the two-day outreach training, BYM's future under "BYM smelting iron army" worked hard,will lead to a broader future road!
  Experience and Share:
  1 Company's development, not only need strategizing, strikes, generals and leader, but also need many ordinary people to work hard, it is their "willing to work" spirit, really laid the cornerstone of success, hold up cause of hope!
  2 Each player will encounter many difficulties, face the "impossible" task, we did not choose to give up and retreat, because each member believe that relying on the team's strength, we will be able to overcome the difficulties. The spirit of insist, the spirit of try and teamwork seem so glamorous, shinyat this moment. Does'nt exactly the real work needs to experience and use it?
  3 The team, not the group, a good team must have unity, trust and collaboration. Every time together in unity and cooperation, after the success of every passionate embrace, each complete and frank sharing of the project, will make more understanding of each other, more friendly, more friendship. "I am for all, all for me," treat people help themselves, to have a grateful heart, learn to help others, others will help us.
  Conclusion:
  Good team spirit and positive attitude towards life, is the basic quality of modern proper, also the two core modern connotation of personality traits. One entrepreneur said: Do not think you can do anything, if you left the team, you can't accomplish anything; you do not think you are too weak, with the team, you probably can do anything!
  Thanked for the participation of all members in the event and sincere help, we hope we can develop heart and understand the core spirit ,improve and strengthen the personal psychological qualities, to experience more deeplybetween symbiotic relationship among personal and business, subordinates and superiors, staff and employees, so as to stimulate the team more enthusiasm and hard work with high innovative power, let our team cohesion and combat effectiveness!
Chairman of the company Mr. Zhang Chengwu homily
Vice Chairman Zhang Han homily
Passion camp ceremony
Warm-up lap coordination
Trust buttock
Scale the heights
Normandy
Survival islands
Encouraging people
Tripartite tug of war
Journey of Life
Build BYM carrier together
BYM carrier voyage