Customer service:400-1760-789
ADD:No. 11, Kaisan Road, Hi-tech Industrial Park, Tangshan, Hebei
Marketing Center:+86 315-5923167 5923170
Engineering Department:+86 315-3812999
Administration Department:+86 315-5923161
Fax:+86 315-5934590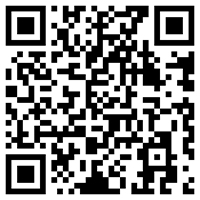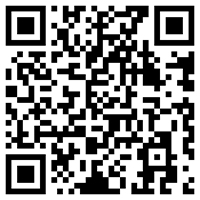 BOYE GROUP | Realize new leap- new achievement of steelmaking & continuous casting and rolling
BY GROUP
Realize new leap- new achievement of steelmaking & continuous casting and rolling
Since August 16, 2017, EPC rod & wire composite production line with annual output of 300,000 tons of Vietnam Tuyen Quang Iron & Steel Company undertook by BY Group now reaches producing and design capacity stage, lively roaring of machine interweaved with cheers of joy sweet song, which lay the solid foundation for soar of Vietnam Tuyen Quang Iron & Steel Company.
As a EPC general contractor of rod & wire composite production line of Tuyen Quang Iron & Steel Company, we undertake the planning and design, processing design, utility design including hydraulic, air, electricity, , etc. Hole pattern system, automation system, core unit equipment and majority of constructional design jobs.
In order to build rod & wire production line into most competitive steel rolling project, BY Group concentrate superior resources popularize core technique. As process concerned, employing continuous casting and rolling with temperature control technique. Maximum rolling speed for wire can reach to 90m/s, for rod can reach to 15m/s; equipment part, we undertake full line mechanical, hydraulic, lubricating design and manufacture, among which housing rolling mill, short-stress line rolling mill and flying shear are the core product of full intellectual property rights that belongs to BY Group, which has the advantages of high accuracy, high reliability and stable operation, which has obtained many national patents and successfully applied to many steel projects at home and abroad, reaching the international advanced level. As automation control aspect, we undertake all power supply and distribution system, advocate complementary supply drive, automation control system design, the main mill uses the independent design of DC main transmission products, improved the automation level of production greatly.
In the process of project construction, BY Group play a more specialized systems integration and technology innovation ability, the concept of green, intelligent integrated into the design, the core technology of embedded equipment, promote technology, electrical and manufacturing together, ensure project technology leading and comprehensive competitiveness of the products.
Smooth trial production of rolling line shows the world- class level of BY Group in the process design, equipment manufacturing, automation, system integration. Fulfill the revolution from "Made in China"to "China creation"of BY Group. By taking part in international competition through "going out" and aiming at the continuous innovation of the top international technology, the group has earnestly implemented the strategic requirements of the national supply-side structural reform. The smooth production of the production line not only lays a solid foundation for the internationalization of the steel rolling equipment, but also promotes the "One Belt And One Road" international production capacity and equipment cooperation.

BY Group
10th, March,2018