Customer service:400-1760-789
ADD:No. 11, Kaisan Road, Hi-tech Industrial Park, Tangshan, Hebei
Marketing Center:+86 315-5923167 5923170
Engineering Department:+86 315-3812999
Administration Department:+86 315-5923161
Fax:+86 315-5934590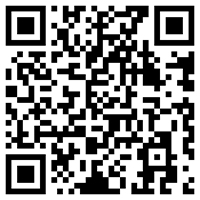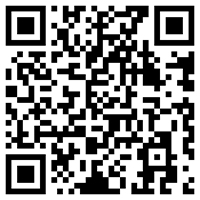 Tangshan Bohai Metallurgy Intelligent Equipment Co., Ltd. (Shorted as BYM) is an integrated high-tech enterprise integrating R& D, engineering, procurement, manufacturing, installation, debugging and after-sales service, located in the beautiful and rich Phoenix City, Tangshan City, Hebei Province, China, adjacent to the capital Beijing. High-tech enterprise
Since its establishment on July 08, 2003, the company has been committed to the R&D and innovation of China's metallurgical technology. It is brave to explore, strive to open up and strive for success. With its unique and exquisite professional technology, timely and high-quality product service, honest and trustworthy business philosophy, it enjoys a high reputation in the iron and steel industry. With its advanced management mode, advanced market awareness, original design ideas and thoughtful after-sales service, the company has won the recognition and praise of friends in the society and metallurgical circles, and has now become one of the leading professional metallurgical engineers.
Our company has independent design qualifications, focusing on technological research and innovation, products have been more than 100 national patents. Through the transformation of scientific and technological achievements, great social and economic benefits have been achieved. The company has a group of staff specializing in R&D, manufacturing, installation, commissioning, marketing and after-sales service: In engineering design and technology research, the company has a national and ministerial metallurgical expert team and a number of professional and innovative young and middle-aged professional technicians and project research and development team. In the professional equipment manufacturing and installation, the company has modern equipment, professional production personnel and professional installation team.
Since its establishment, the company has maintained a healthy and stable development trend, and with an average annual growth rate of more than 30% rapid and sustainable development. The marketing network covers large and medium-sized iron and steel enterprises all over China, and actively exploits the global market. At present, it has become one of the main production and export bases of metallurgical equipment in Southeast Asia and the third world. The main products are in the leading position in technology at home and abroad, and the market share of Metallurgical General Contract is increasing year by year.
Boye Group took the lead in passing ISO 9001 international quality system certification and CCC product certification. In September 2014,awarded the honor of "High-tech Enterprise" in Hebei province of China. In October 2015, awarded the honor of "Most Innovative Enterprise in 2014", "Best Private Enterprise in Contemporary China", "Top Ten Famous and Excellent Brands of Metallurgical Equipment in China". In March 2016, won the honor of "honest supplier of iron and steel industry", and in May 2018, it won the honor of "excellent supplier of iron and steel industry". In November 2018, the honorary title of "the most innovative enterprise".