Customer service:400-1760-789
ADD:No. 11, Kaisan Road, Hi-tech Industrial Park, Tangshan, Hebei
Marketing Center:+86 315-5923167 5923170
Engineering Department:+86 315-3812999
Administration Department:+86 315-5923161
Fax:+86 315-5934590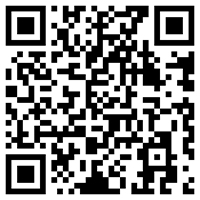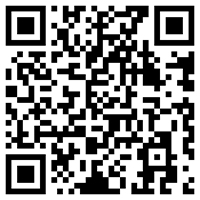 Tangshan Boye Industry Technology Co.,Ltd is a mega professional metallurgical intelligent equipment manufacturing enterprise affiliated to Tangshan Bohai Metallurgy Equipment Group, as professional intelligent equipment manufacturing of Tangshan Bohai Metallurgy Equipment Group Co.,Ltd, High-end Numerical control equipment is a highlight for Tangshan Boye Industry Technology Co.,Ltd. It kept rapid and stable development From May,2004 put into production to now and keep synchronized development with company, moved to new plant area in Nov.2007.
With floor area 140700 square meters, Boye Industry Technology Co.,Ltd engaged in manufacture, installation, commissioning and technical services on metallurgical equipment, petro equipment,aerospace equipment, wind-power equipment,spare parts,and outsource manufacturing, we are specialized intelligent equipment manufacturing enterprise with complete varieties and specifications, first class manufacturing scale in domestic.
Tangshan Boye Industry Technology Co., Ltd. inherits the enterprise spirit of Boye Group. The plant planning is neat and uniform, with the environment is unique. With more than 200 sets of advanced process equipment for high-end CNC machining and other processes, it has formed several series of metallurgical intelligent equipment production lines, including complete metallurgical equipment, environmental protection equipment, energy equipment, wind power equipment, etc, the equipment capacity has reached the domestic leading level, some key equipment has reached the international advanced level, with an annual production capacity of 50000 tons.
Since the establishment of plant we aiming at "Never delay,never slack off" with it's further explanation: never delay meaning do not push your work to tomorrow, just today. Never slack off meaning work well today, work well tomorrow, work well everyday as our enterprise spirits. Endeavor to improve quality and development of new products.There are more than 500 employees, including 10 senior engineers, 26 engineers and more than 300 senior technical workers. Tangshan Boye Industry Technology Co., Ltd. and the group company have established a perfect customer service system, which can quickly respond to customer requirements, provide customers with pre-sales research, customized, production support and technical training, technical expert consultation and equipment upgrading.
Having capability of system integration and technology products with leading core process, green environmental protection products, core equipment, intelligent manufacturing. Under the new situation of structural adjustment, transformation and upgrading of iron and steel industry and "going out" Tangshan Boye Industry Technology develop system integration resolution advantages led by high-end intelligent equipment. Focusing on structural adjustment, industry upgrading, green manufacturing, intelligent equipment, new process, new flow, new material, new method of manufacturing, leading china metallurgy to higher level development with core technology. Recent years, our company undertake turnkey projects such as Phase I, II, III of Vietnam Hoa Phat Steel Joint Stock Company, overall engineering and project construction of Steel making, continuous casting, rolling of Vietnam Tuyen Quang Iron & Steel Co.,Ltd
Our company will adhere "craftsman spirits, " pursuit perfect quality, offering professional services, creating win-win ideas, establish Boye brand, improving competitive capacity of ourself, struggling for creating more value for development of economic society in order to feed back the support and trust given by customers domestic and abroad.