Customer service:400-1760-789
ADD:No. 11, Kaisan Road, Hi-tech Industrial Park, Tangshan, Hebei
Marketing Center:+86 315-5923167 5923170
Engineering Department:+86 315-3812999
Administration Department:+86 315-5923161
Fax:+86 315-5934590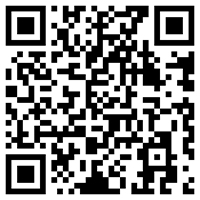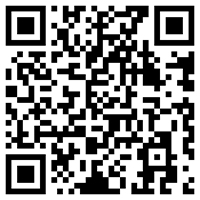 Boye Group (Shorted as BYM),founded in 2003 Now it has developed from a specialized iron and Steel Design Institute into an
international mega engineering technology service group
which integrates applied basic research and application technology research and development,
integrated solutions
, high-end consulting, engineering design, general contracting, whole process engineering consulting, core equipment manufacturing and complete sets, and operation services.
Boye Group has complete professional categories, high degree of internationalization, strong comprehensive strength, independent design qualification, and has obtained 154 national patents. The headquarters of the company is located in the city of phoenix -- Tangshan, Hebei province. Boye Group has subsidiaries companies, which include Tangshan Bohai Metallurgy Intelligent Equipment Co.,Ltd, Tangshan Bohai Metallurgy Equipment Co.,Ltd, Tangshan Boye Industry Technology Co., Ltd, Macquarie (Beijing) Intelligent Technology Co., Ltd, Shenyang Macquarie Science & Technology Co., Ltd
,LIDE (Tianjin) International Trade Co., Ltd. Our company are committed to the research and development and innovation of China's intelligent equipment technology, to explore the global market, marketing network throughout the country mega and middle scale iron and steel corporations, we have become the third world metallurgical intelligent equipment production base and export base in southeast Asia, central Asia and the third world.
Boye Group has a group of professional staff engaged in scientific research, design, manufacturing, installation, commissioning and after-sales service. Our company has a team of senior metallurgical engineers at the national and ministerial levels and professional skilled in engineering design and technical research innovative young and middle-aged professional technicians and project personnel. Boye Group has 580 employees, including 20 experts, 40 R&D team members, 124 engineering design team members, 40 international foreign trade team members, 356 intelligent equipment manufacturing team members (26 engineers, 285 technicians, 45 field debuggers).
Boye Group is the pioneer and leader of iron and steel engineering construction in China's private enterprises, and the leader of China's national team of metallurgical construction, operation and service. Company has made important contributions to the rapid development of the national economy and China's iron and steel engineering technology to the world and has become an important force representing China's iron and steel technology to compete on the world stage. The company has leading core technology products, green environmental protection technology products, core equipment capabilities, intelligent manufacturing capabilities and system integration capabilities. Under the new situation of structural adjustment, transformation and upgrading of iron and steel industry and "going out", Boye Group takes the advantage of systematic overall solution led by high-end intelligent equipment, focusing on structural adjustment, industrial upgrading, green manufacturing, intelligent equipment, new technology, new process, new materials and new manufacturing methods. The leading core technology leads China's metallurgical industry to a higher level. In recent years, the company has taken on the overall design and construction of major projects of steel-making, continuous casting and steel rolling of Vietnam Tuyen Quang Iron Steel Co.,Ltd, which representing the advanced level in China.
Boye Group has strong R&D strength and rich engineering experience in the fields of intellectualization, automation and information integration. Since Entering the era of intellectualization, Boye Group takes intellectualized big data as its strategic direction, accelerates the deep integration of intellectualized big data into metallurgical industry and creates new value for industrial and economic development continue to innovate and lead the future.
Boye Group took the lead in passing ISO 9001 international quality system certification and CCC product certification. In September 2014, awarded the honor of "High-tech Enterprise" in Hebei province of China. In October 2015, awarded the honor of "Most Innovative Enterprise in 2014", "Best Private Enterprise in Contemporary China", "Top Ten Famous and Excellent Brands of Metallurgical Equipment in China". In March 2016, won the honor of "honest supplier of iron and steel industry", and in May 2018, it won the honor of "excellent supplier of iron and steel industry". In November 2018, the honorary title of "the most innovative enterprise".
Facing toward the future, Boye Group adheres to the practice core values of " create value with science and technology, serve customers with integrity!" are in accordance with the "national leading steel engineering technology service, overall solution experts, customers preferred the
whole life cycle of engineering and technical services group" strategic positioning, improve their competitiveness, efforts to create more value for economic and social development